Lemonade Restaurant
Lemonade Restaurant emphasizes on convenience and affordability while serving fresh, high-quality salads, sandwiches, desserts and more. The restaurant caters to guests looking for a quick lunch or a healthy grab-and-go dinner for their family.
Guests are able to choose from over 20 seasonal marketplace salads, as well as a variety of Chef Alan Jackson's unique sandwiches, chilled land and sea, and slow-simmered braises.
Serving: Lunch, Dinner, Catering
Menu
Directory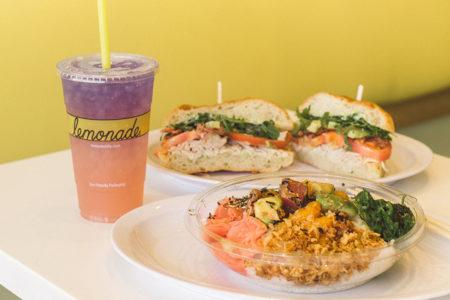 You May Also Like
With a range of stylish boutiques and popular global brands, The Americana at Brand is one of L.A.'s favorite shopping destinations.
Dine al fresco while overlooking the dancing fountain, enjoy tapas at a cozy wine bar, or choose from a number of fast-casual eateries, all guaranteed to satisfy your appetite.