Deluca's Italian Deli
Delivery and carry-out orders available!
Select from delicious offerings at Deluca's Italian Deli, featuring the full menu while supplies last. Orders can be placed by phone and are available for in-person pickup, or delivery via Postmates. eGift cards are also available for purchase here.
Deluca's Italian Deli is also offering fresh produce, meats, dairy and wine, alongside handmade pastas, sauces and soups ready to cook at home. A selection of Trattoria Amici's signature items will be available for purchase as well.
See Trattoria Amici's Menu Here
Deluca's Italian Deli serves up flavorful, authentic sandwiches, antipasti and bakery treats in a fresh, modern setting. Enjoy Italy's finest imported meats and cheeses as well as local artisanal specialties, all priced for everyday eating.
Serving: Lunch, Dinner, Dessert
Hours
Monday – Sunday: 11 AM – 7 PM
Menu
Directory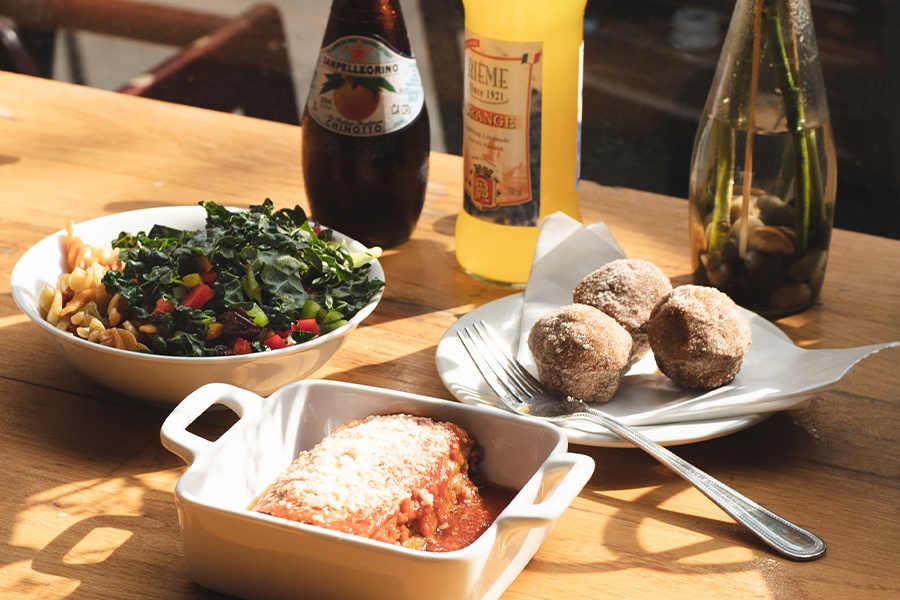 You May Also Like
With a range of stylish boutiques and popular global brands, The Americana at Brand is one of L.A.'s favorite shopping destinations.
Dine al fresco while overlooking the dancing fountain, enjoy tapas at a cozy wine bar, or choose from a number of fast-casual eateries, all guaranteed to satisfy your appetite.