Ladurée
Founded in Paris in 1862, Ladurée is the most celebrated macaron provider and has become synonymous with Parisian luxury. Ladurée is celebrated for its artful craftsmanship, attention to detail, and signature pastel-colored packaging. Each Ladurée boutique offers a refined and enchanting ambiance where guests can savor the delicate flavors of their artisanal creations. Indulging in Ladurée's delectable treats is like stepping into a world of refined elegance and sweet delights. From their vast array of macaron flavors to their delectable pastries, Ladurée's commitment to quality and artistry shines through in every bite. Whether enjoying a leisurely afternoon tea or selecting a beautifully packaged box of macarons as a gift, Ladurée provides a truly indulgent and memorable experience.
Menu
Directory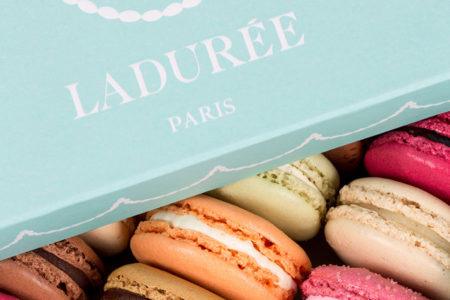 You May Also Like
With a range of stylish boutiques and popular global brands, The Americana at Brand is one of L.A.'s favorite shopping destinations.
Dine al fresco while overlooking the dancing fountain, enjoy tapas at a cozy wine bar, or choose from a number of fast-casual eateries, all guaranteed to satisfy your appetite.