Mix It Up This Season With These Five Delicious Cocktails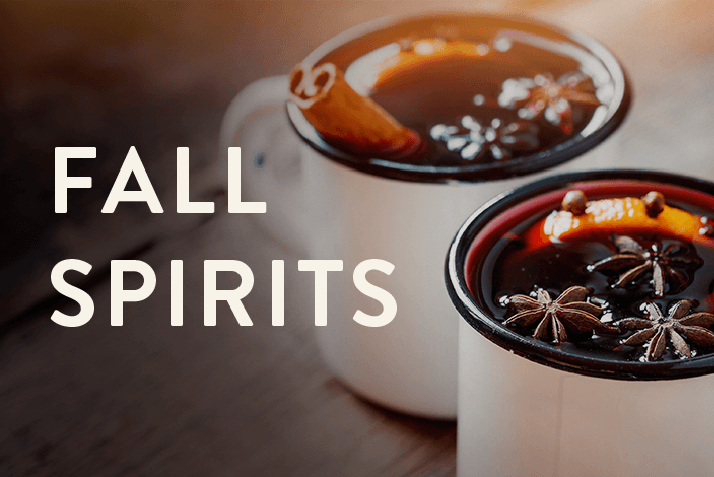 Like clockwork, the air turns cool and crisp, and suddenly it feels like apples, cinnamon, pumpkin and cloves should be included in just about everything, from candles and fragrances, to pies and macchiatos.
Seasonal libations are an especially easy and fun way to make fall sing (and let your inner mixologist shine). When hosting your next get-together, think less pumpkin spice latte, and more spiked pumpkin scotchie, by stirring up these five seasonal spirits.
Honey Bourbon Apple Cider Cocktail
10 oz. apple cider
4 oz. bourbon
1 lady apple, cut in thick slices
2 teaspoons organic, raw honey
1/4 teaspoon cinnamon
Place cider, apple slices, honey and cinnamon in a saucepot. Bring to a boil and let simmer for 5 minutes to release the flavors. Strain the mixture (saving the apple slices for garnishing) and add bourbon. Pour into serving glasses. Sip warm.
Kahlúa Pumpkin Scotchie
1 1/2 parts Kahlúa Pumpkin Spice
1 1/2 parts butterscotch Schnapps
1/2 part heavy cream
Pour all ingredients into a shaker filled with ice. Shake vigorously to mix. Pour into martini glasses and serve.
Autumn Bellini
For the Mulled Cider Syrup (makes 1/2 cup)
1 cup apple cider
4 whole cloves
2 pods green cardamom
2 whole star anise
2 sticks cinnamon
1⁄2 tsp. freshly grated nutmeg
Bring apple cider to a boil in a 2-quart saucepan over medium-high heat. Reduce heat to medium; cook, stirring occasionally until cider is reduced by half, about 2 minutes. Add spices and remove from heat. Allow to cool, then strain. Chill.
For the Bellini
2 1⁄2 oz. mulled cider syrup
1 oz. Figenza (Mediterranean fig vodka)
12 oz. chilled prosecco
Combine syrup and vodka in a cocktail shaker filled with ice. Shake and strain into two champagne glasses; top with prosecco.
Mulled Wine
4 cups apple cider
1 (750-ml.) bottle red wine, such as Cabernet Sauvignon
1/4 cup honey
2 cinnamon sticks
1 orange, zested and juiced
4 whole cloves
3 whole star anise
4 oranges, peeled (for garnish)
Combine the cider, wine, honey, cinnamon sticks, zest, juice, cloves and star anise in a large saucepan. Bring to a boil, then simmer over low heat for 10 minutes. Pour into mugs; add an orange peel to each and serve.
The Harvest
1 1/2 oz. cognac
1/2 oz. cinnamon syrup
1 large spoonful of apple butter or apple syrup
Shake ingredients before pouring into a coupe glass. Garnish with a cinnamon stick.
If you would like to skip the mixing and get straight to the sipping, stop by The Americana at Brand to savor enticing fall flavors at Ombra Wine Bar, Trattoria Amici and Bourbon Steak by Michael Mina.