Game-Day Party Food That's Sure to Score a Touchdown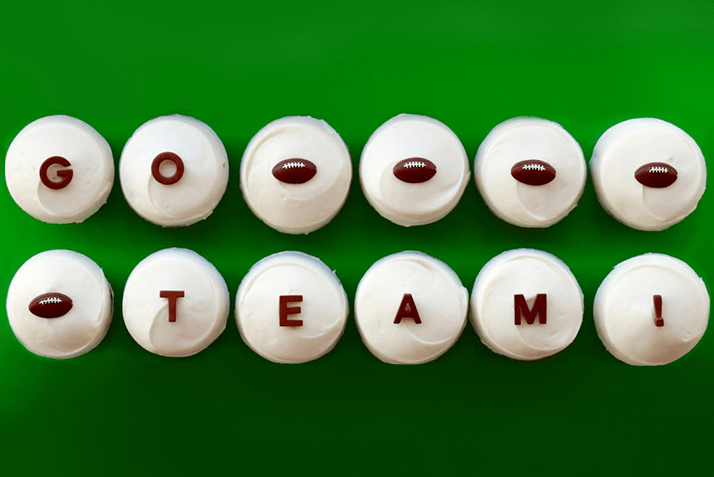 Whether or not you are a die-hard football fan, there is no denying the appeal of a game-day spread: platters of subs, pasta salads and various comfort foods mingling with bowls of chips and dips on a perfectly crowded coffee table.
Next Sunday, February 5, make your spread soar by calling on the many catering services and special menus available at your favorite restaurants at The Americana at Brand.
From subs and salads, to sushi and sashimi, you will score big points with every fan regardless if they are rooting for the Patriots or the Falcons.
GRIDIRON GRUB: MAC 'N' CHEESE AND OTHER COMFORT FOOD
Greenleaf Gourmet Chopshop: Mix up some old-fashioned (yet organic!) burgers, turkey melts and tacos with lighter options like Chicken Caesar and Tuscan Kale salads.
Granville Café: There's no going wrong with Granville Café's Uptown Mac 'n' Cheese, smoked vegan chili and homemade herb potato chips for some traditional football fare.*
Lemonade: Display Lemonade's Signature Assorted Sandwich Tray (complete with its Herb Grilled Chicken, Turkey BLT, Tomato Mozzarella and Turkey El Tijuana), as well as hot sides including veggie chili and traditional mac 'n' cheese. Mention "Lemonade Game Day" for 10% off your catering order.*
GAME-DAY HEROES: SUBS, SALADS AND MORE
Deluca's Italian Deli: For a traditional yet unforgettable spread, try Deluca's panino platters (meatball, turkey, pulled pork or veggie), farro salad or tri-color pasta.* 
Jersey Mike's Subs: Choose from The American Classic, The Club Sub, The Original Italian, plus so many more. Added bonus: Score a complimentary tray of cookies with your catering order.*
SEAFOOD SCRIMMAGE: SUSHI, SASHIMI AND POKE
Katsuya: Lay out a spread of beautiful, melt-in-your-mouth delicious sushi rolls and sashimi. Plus, you also can order sliders and fries for the non-sushi fans.*
Mainland Poke: Offer your guests some variety with a poke party, complete with a colorful array of fresh and sustainable fish, bases, toppings and sauces.
SWEET VICTORY: CUPCAKES, COOKIES OTHER DESSERTS
Sprinkles Cupcakes, Cookies and Ice Cream: Score a culinary touchdown with dessert options from Sprinkles, including a box of mouthwatering "Go Team" cupcakes (includes 6 red velvet and 6 vanilla).*
Call Concierge Services at 818.637.8982 to place an order today. Party-size platters vary per restaurant and minimum 24-hour advance order is required.
Not hosting a Super Sunday party? You can always catch all the game-day action at The Americana at Brand. Visit one of the following restaurants to watch the Big Game: Bar Verde at Nordstrom, Granville Café, Katsuya, K Ramen. Burger. Beer., The Cheesecake Factory and Frida Mexican Cuisine.
*Curbside pickup available at valet on Caruso Avenue.