Four Restaurants to Hit for a Truly Delicious DineL.A.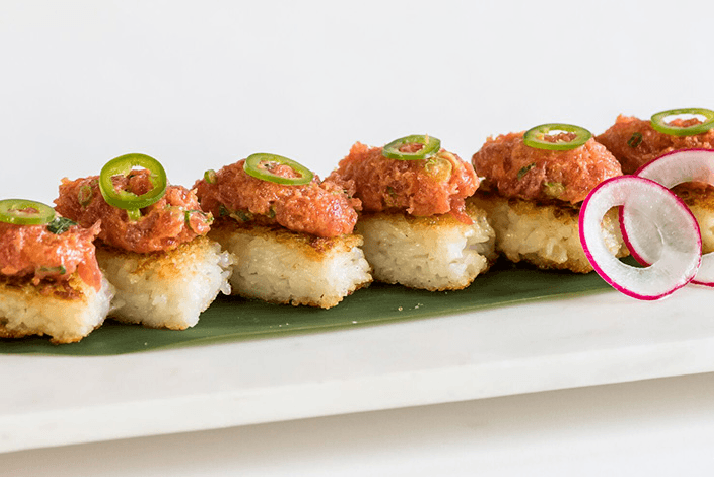 For gastronomes hungry to experience every epicurean delight Los Angeles has to offer, look no further than dineL.A.
From January 13 through January 27, the bi-annual event, which features dozens and dozens of the city's best restaurants, will take place throughout L.A. Over the course of two weeks, guests are given the opportunity to dine on specially prepared and priced fare at many of the most coveted dining destinations.
Four standout spots to move to the top of your list are Bar Verde, Bourbon Steak L.A., Katsuya and K Ramen. Burger. Beer., all at The Americana at Brand. Each establishment is serving a three-course lunch or dinner (Bourbon Steak L.A. and Bar Verde are offering dinner only) that will satisfy your taste buds without burning a hole in your wallet.
At Bar Verde, the farm-to-table philosophy always shines no matter what you order. During dineL.A., the be loved eatery, located on the third floor of Nordstrom, will be serving up such palate pleasers as fried chicken and caviar, pastrami-cured salmon, and shrimp linguine with spicy tomato sauce.
Chef Michael Mina's highly acclaimed modern American steakhouse, Bourbon Steak L.A., promises classic dishes as impressive as its extensive wine list an cocktails. In addition to its world-famous steaks, other dineL.A. standouts include grilled arctic char, black truffle mac and cheese, and Mina's famous root beer float.
Another must-visit is Katsuya, the sushi hot spot dishing up fresh takes on Japanese classics year round. During dineL.A., the restaurant will be offering a prix-fixe menu complete with such mainstays as crispy rice, double hamachi and rainbow rolls.
Upstairs on the second floor of Katsuya, K Ramen. Burger. Beer. will be serving delicious highlights from its eclectic Japanese-inspired menu, including calamari steak with wasabi cocktail sauce, BBQ pork belly sandwich and black miso ramen.
Make a reservation today at any or all of these amazing restaurants so as not to miss out on the definite highlights of what makes dineL.A. so deliciously wonderful.