Back to School with Becky & Sloane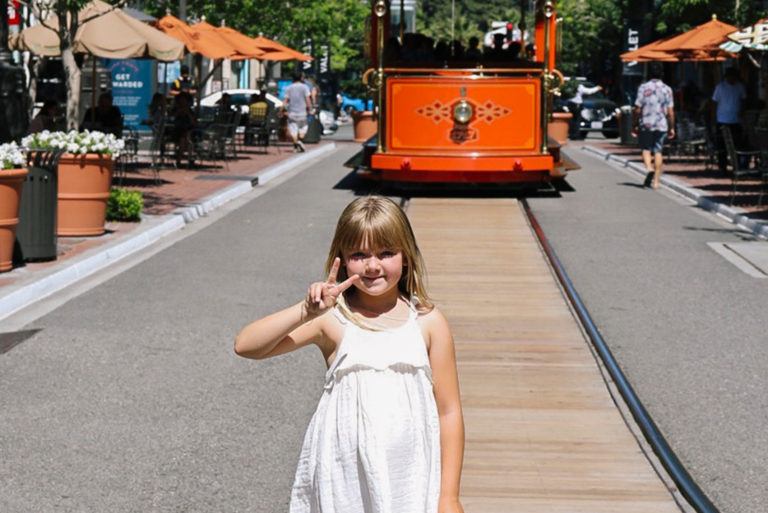 A new school year means new classes, new teachers and a whole new look! From confidence-boosting first-day outfits to fresh notebooks, the little ones will be more than ready to get their learning on. Take a stroll through a few of Becky's & Sloane's (@_BeckyKimball) favorite places to prepare for the next academic adventure.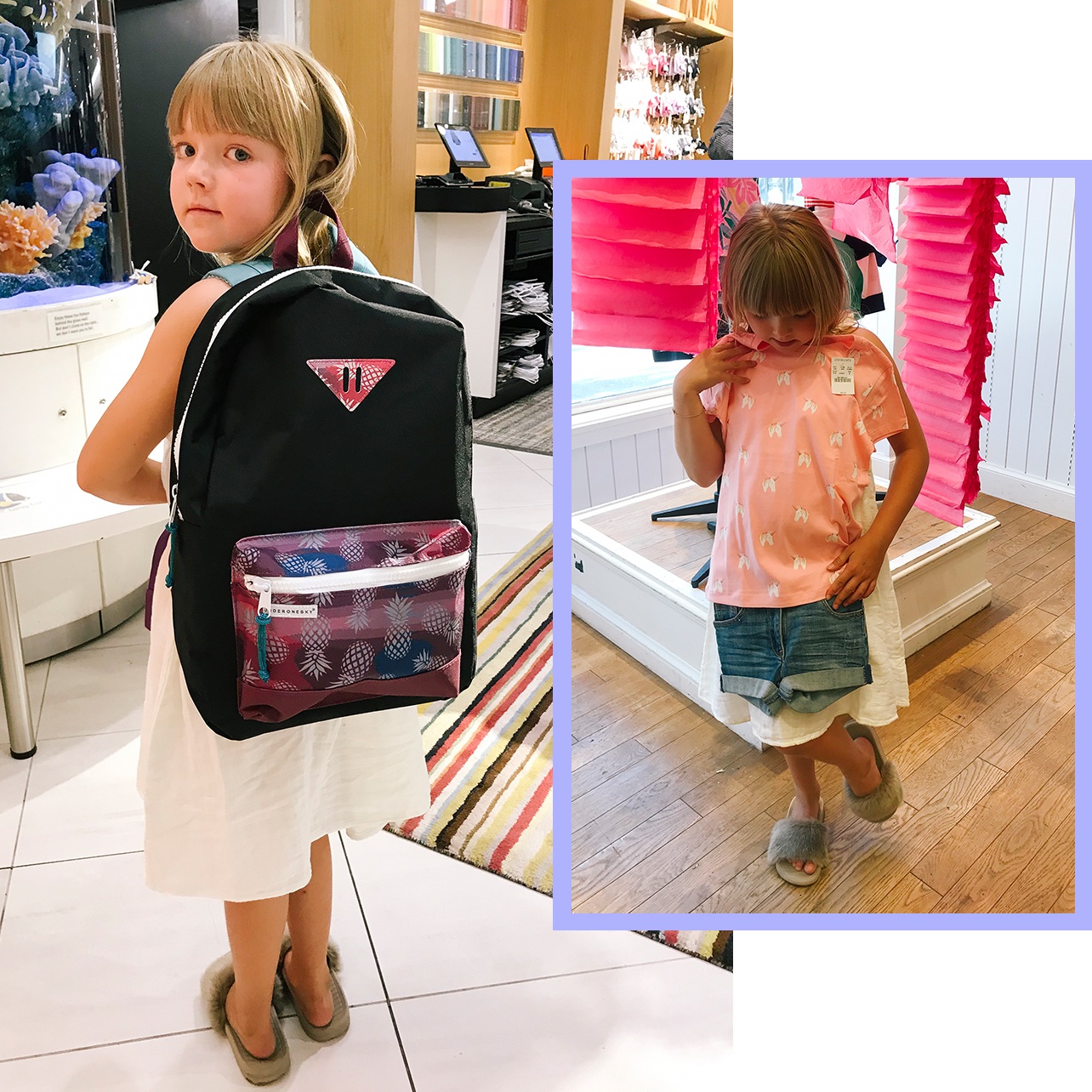 Crewcuts by J.Crew // Nordstrom
No closet is complete without their favorite animal. The perfect prints are right around the corner at Crewcuts by J.Crew. Don't forget to grab a backpack from Nordstrom, equipped to carry their belongings with just the right amount of flair.
"She loves unicorns, so this shirt was perfect for school!"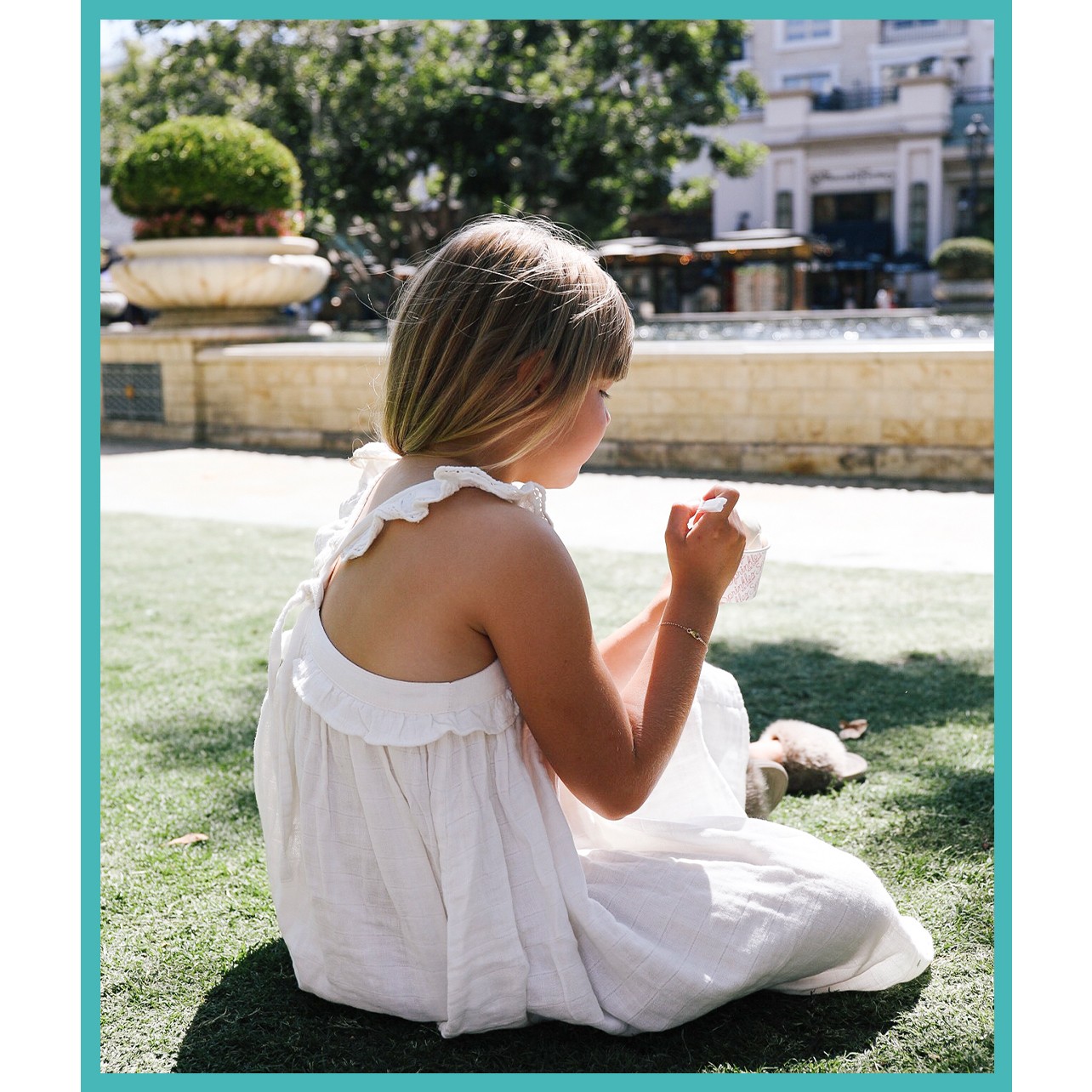 Sprinkles Cupcakes, Ice Cream & Cookies
A sweet treat is the perfect shopping pitstop. Take a midday break for a memory-making moment with your favorite flavor!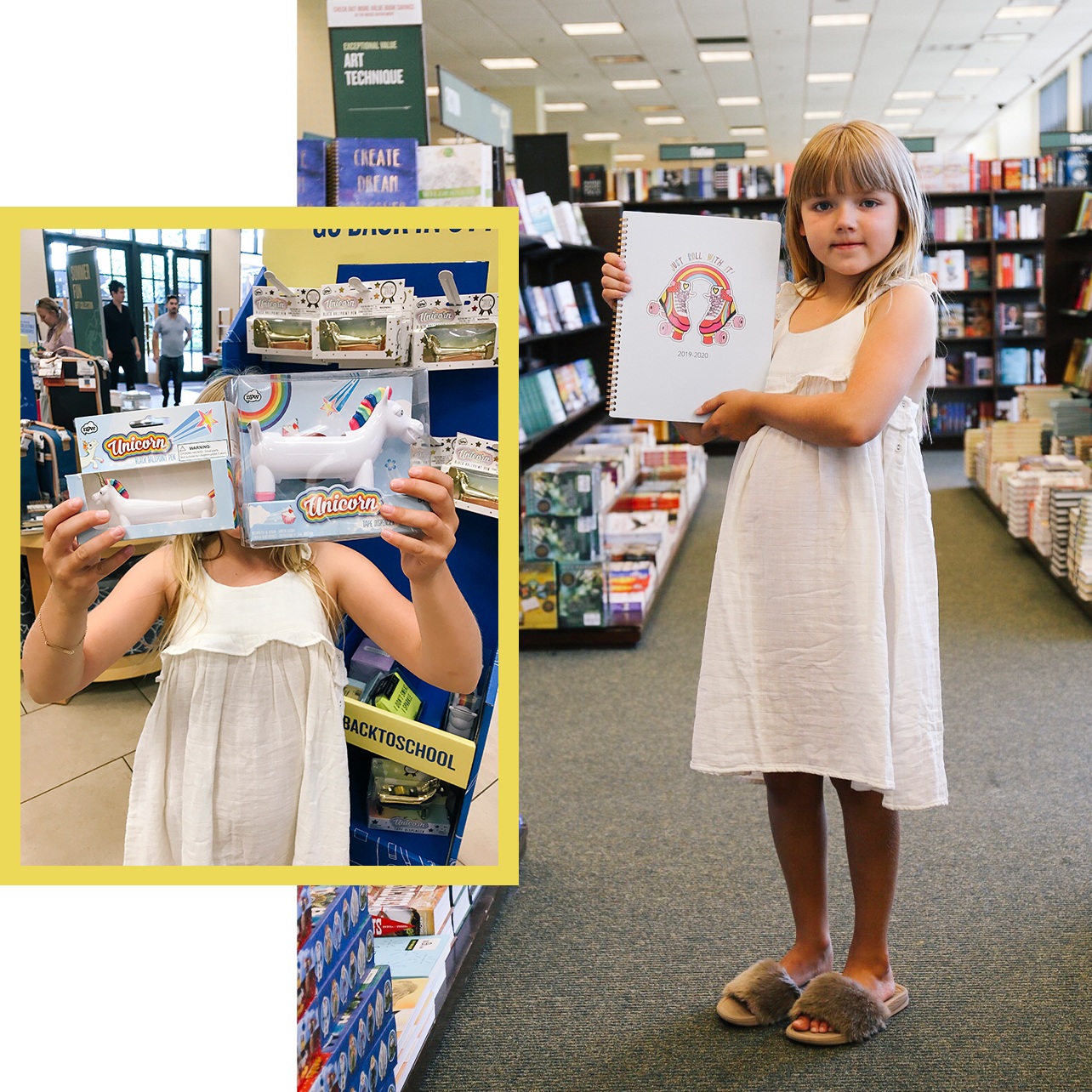 Add a touch of magic to their writing and reading with a colorful collection of stationery. Not only will they feel more inspired, but they'll have more fun, too! From playful pens and desk accessories to agendas and notebooks, find just the thing that sparks their imagination.
"Sloane loves art and creating. She loves to read, too!"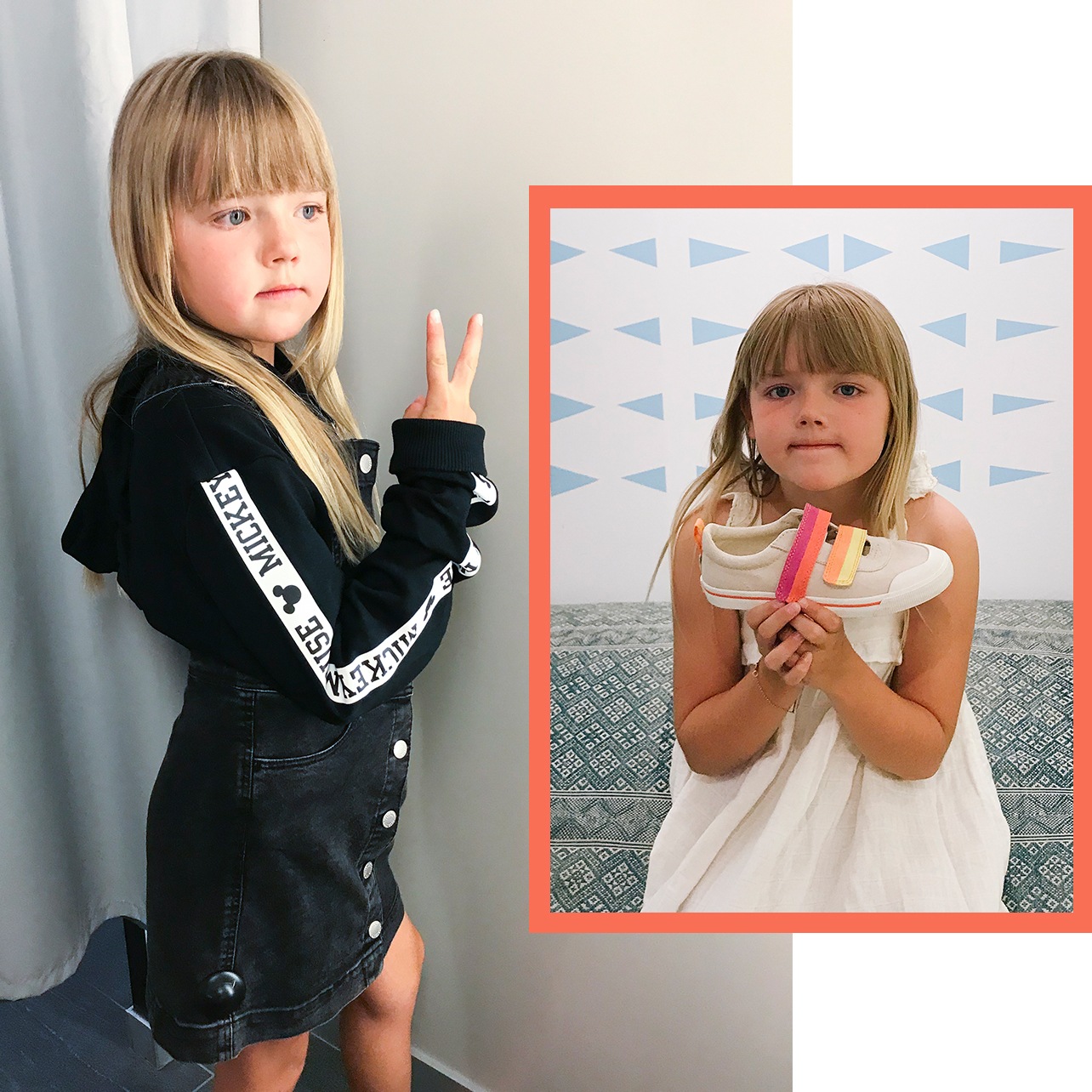 H&M // TOMS
Calling all Disney fans: H&M has the perfect fit for your character-loving little ones. Sloane found a cozy Mickey sweatshirt she couldn't pass up. A pair of rainbow-inspired TOMS also ignited her sense of style, rounding out a whimsically inspired wardrobe.
"Kids go through shoes so quickly—when we saw the rainbow sneakers, we knew she had to have them."
Sloane is now ready to take on the second grade! Does your little scholar have everything they need for the school year ahead? Discover new favorites from the brands above, or find more shops at The Americana at Brand.