Nordstrom
Nordstrom at The Americana at Brand offers an optimal shopping experience complete with the brand's famous customer service and carefully curated mix of men's, women's and children's ready-to-wear clothing, accessories and more.
Whether you're looking for the latest in designer shoes and handbags, the most premium in cosmetics, or the perfect outfit for your next event, enjoy all-around wonderful shopping at one of the nation's leading fashion retailers for over 100 years.
Discover a myriad of top-tier fashion favorites like Gucci, Fendi, Prada, Christian Louboutin, Valentino, Burberry, Balenciaga, Saint Laurent and more.
Directory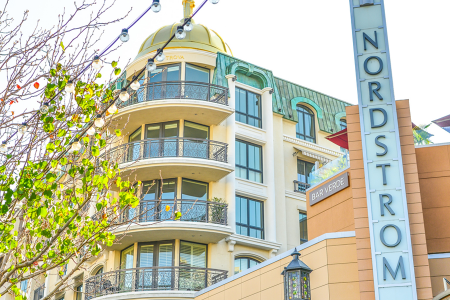 You May Also Like
Get inspired by everything The Americana at Brand has to offer. Explore gift guides, top dining recommendations, local experiences and more.
All the flavors you love are being served fresh with safe and delicious outdoor dining, delivery and carry-out. Join us daily for breakfast, lunch, dinner or drinks.