White-Hot Fashion to Rock Before (and After) Labor Day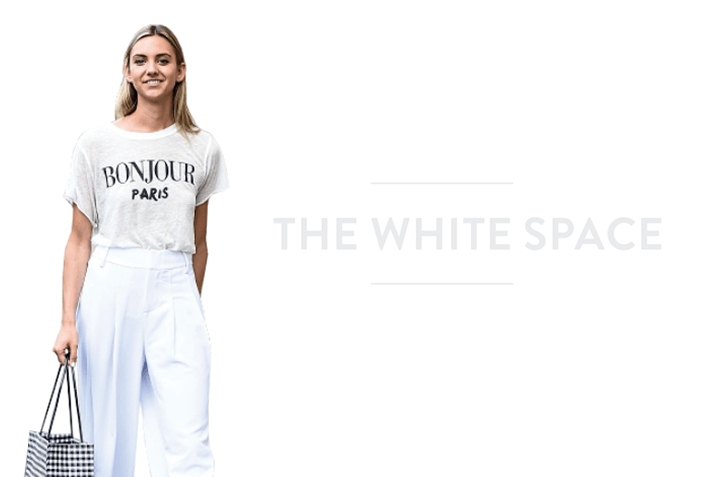 Traditional sartorial rules state that it's a faux pas to wear white after Labor Day. Thankfully, fashion has evolved, and white is not only welcomed after Labor Day, it's expected. After all, what would December be without a luxe winter-white après-ski look?
Indeed, white is a timeless alternative to black and denim and has joined the two as a neutral mainstay in any well-edited wardrobe.
No matter which season it is, a pair of cropped white jeans will always look fresh. Pair them with a denim shirt or white top, as well as brown leather gladiator sandals for these last weeks of hot summer weather. Then, transition them into fall by pairing them with a black-and-white striped T-shirt, black ankle boots, and either a black leather moto jacket or a classic denim topper.
And those gauzy, peasant-style white tops that were a summer staple? They're still perfectly suitable for fall when tucked into a pair of high-waisted jeans and worn with some large gold hoop earrings.
A transitional jacket, such as a beige trench coat or green military-inspired jacket, always pops against white and adds that necessary extra layer for when the weather finally starts to cool. Conversely, a sharply tailored white coat looks stunning against bold separates, including cropped black trousers and a brightly colored blouse.
Also, there's no denying the enduring power of the white sneaker. Whether an Adidas Stan Smith or a canvas Superga, white sneakers have become a versatile staple for more than just the athleisure look. Wear them with long dresses, wide-leg culottes or leather shorts for a fresh, unexpected contrast between chic and casual.
So, spend Labor Day in breezy white pieces, while savoring the last long weekend of the season. Just be sure to get those whites dry-cleaned—you'll be needing them in the months ahead.