Holidays at The Americana at Brand with Kris Agabaian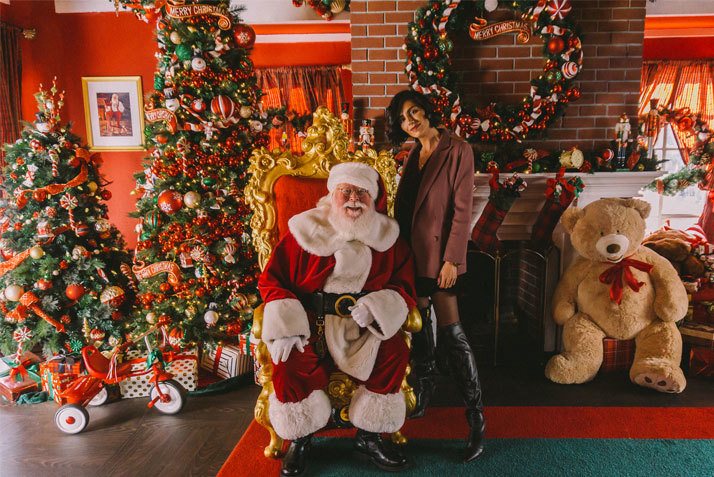 Can you believe it's that time of the year again? You know, that joyous time where temperatures drop, caramel brûlée lattes become the drink of choice, and gift shopping becomes a part of your everyday routine. Yes, I'm talking about the holidays!
I think we can all agree that holiday shopping can get a little hectic – even stressful – that's why I love running all my holiday errands at The Americana at Brand. With so many convenient and shoppable retailers, restaurants, cafes, a beautiful and eye-catching Christmas tree, snow (yes, snow), and even a Drybar – checking off your holiday to-do's and feeling the joy of the holiday season couldn't be any easier!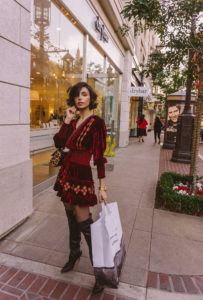 Shopping is every girl's forte, but you gotta get energized first! That's another reason why I love spending so much time at The Americana at Brand – for the food! I always stop by the Trattoria Amici for a quick Italian feast, followed by coffee and a macaron at the newest addition to the property – Ladurée.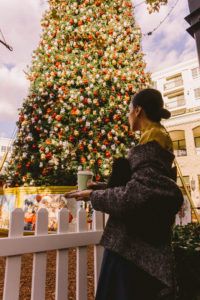 A visit to The Americana at Brand means a stop at one of my favorites – & Other Stories. Let's just say I go in looking for gifts, and end up leaving with an entirely new wardrobe for myself. Hey, I'm not complaining! I am a blogger after all! Oh, and let's not forget a necessary stop at the Drybar for a quick blow out! Who doesn't want to feel pretty after running around all day?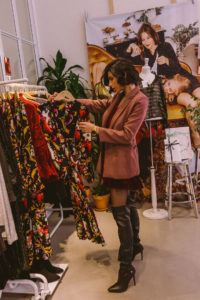 You can't pass by a Tiffany & Co. without having a little Audrey Hepburn, "Breakfast at Tiffany's" moment. Plus, a Tiffany & Co. bracelet sounds even sweeter this time of the year.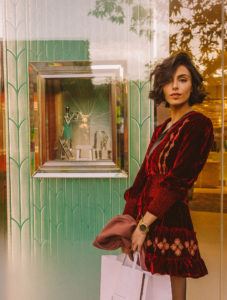 And, last but not least, I had to make a quick stop at the North Pole for a little photo-sesh with Santa! How do you like our #OOTD's?
– Kris
For all things Kris, follow @krischerie.