Holiday Style for Every Occasion: From Office Parties to New Year's Eve Soirées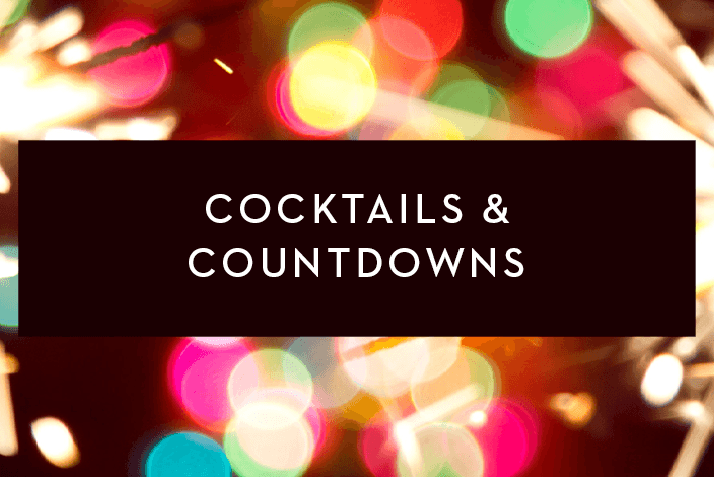 As merry as the holiday season is, there also is the inevitable stress that comes along with all of the social events surrounding it. The dress code for such occasions should, of course, come second to the joy of the gatherings themselves, but planning what to wear to so many festivities can be overwhelming.
Fashion and beauty inspiration is exactly what the Season of Style event at Nordstrom covered last Tuesday evening at The Americana at Brand. A panel of style experts, including myself, weighed in on which looks to wear to every event, ranging from office parties to cozy weekend getaways.
If you were not able to attend the event, below is cheat sheet to help you look festive and flawless throughout the season.
OFFICE HOLIDAY PARTY
An event that always seems to stump people sartorially is the office holiday party. It's one of the few times when we can break away from our corporate uniforms and bring more personality into the way we look.
Skip the jeans and go for something a little more formal and a lot more festive. A little black dress with an unexpected flourish can easily be worn to work under a blazer, and later be dressed up for the party with a pair of strappy metallic sandals and an equally dazzling clutch.
Alice + Olivia's "Bria" fit-and-flare dress, now available at Nordstrom, is ideal for such an occasion, offering the right amount of flounce in the skirt, with a structured bodice that flatters.
Gianvito Rossi, available at Barneys New York, makes sexy-yet-totally-wearable heels that work well beyond the holiday season.
COZY WEEKEND GETAWAY
On the other side of the spectrum is getting dressed for a cozy weekend getaway. Even though this is more casual than a soirée, you want to be sure you're prepared for various activities, ranging from dinner out to drinks by the fire. Break out your favorite and most comfortable jeans, and layer in a wooly wrap coat, such as a Rag & Bone version available at Nordstrom. You'll be warm on the plane or car ride when getting to your destination, plus it's a great piece to comfortably take you through the weekend.
Bodysuits and turtlenecks are a huge trend right now and pair well as a second skin layer under a wooly topper.
If you've got stylish cropped jeans, show some sock. Choose a bright red or festive stripe that will peek out between the hem of the jeans and a lace-up boot.
For guys, focus on comfort and great fabrics. A cashmere zip-up sweater is a great way to layer. Top it off with equally
soft accessories such as a beanie and scarf, and you're ready to get cozy by the fire or set out for an afternoon hike.
HOLIDAY RECOVERY
The comfy factor also goes for what to wear during holiday recovery time. This means the stylish-yet-lived-in look you'll no doubt be lounging around in after the holidays. It's a bumped-up version of your gym clothes, but it definitely can be worn for a power nap or, better yet, some power shopping.
Nordstrom's in-house activewear line, Zella, is full of colorful and practical pieces that really perform. Wear a drapey cardigan from Free People to look more pulled together should you stop for lunch or coffee with a friend.
Finally, carry all of the pieces you need for a busy day off in the versatile Transport Tote from Madewell. It's beautiful and durable, and the leather looks even better with age.
NEW YEAR'S EVE
New Year's Eve is the one occasion where everyone might immediately turn to sparkle, and with good reason. The evening begs for something festive and fun to ring in the New Year in the brightest way possible. Remember to keep the glitter and sparkle to a moderate level or you'll end up looking like a holiday ornament.
Try a subtly metallic skirt such as this version from Trouve at Nordstrom, then tuck a black halter bodysuit underneath.
A velvet motorcycle jacket from TOPSHOP TOPMAN or Nordstrom is a perfect topper for party hopping.
For the gal who wants a little more of a bumped-up look for the big night, Anthropologie has gorgeous velvet and embroidered lace dresses in rich jewel tones. Pair them with sparkly accents and a glass of champagne. Cheers!
Alice + Olivia Bria Fit & Flare Dress, Nordstrom, $330; PETITE Cocoon Horizontal Knitted Jumper, $68; The Transport Tote, Madewell, $168; Trouve Shine Pleat Midi Skirt, Nordstrom, $79.