Fashion Advice from Melissa Magsaysay: Summer Style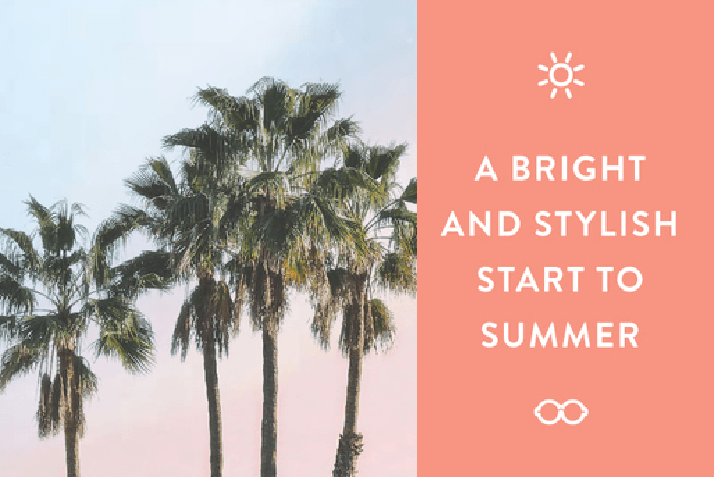 Summer is here, and it's the perfect time to get outside and enjoy all of the amazing perks that Southern California has to offer.
From sun soaked hikes to long days spent at the beach, the outdoors are calling and the right active wardrobe and accessories, that are as stylish as they are practical, can help kick off the season with a bang.
When it comes to athleisure and a workout-ready wardrobe, Beyonce's new Ivy Park line works whether doing some outdoor shopping or going on a neighborhood stroll. It has the same edgy, street aesthetic that the pop icon is known for and raises the bar on what's possible with comfortable, casual clothing.
For brightening up those basic black leggings and tank tops, Nike and The Gap have a vast array of colorful, graphic print options that make switching out or mixing up basic staples easy and inspired for summer activities. Try mixing up your florals and patterns with your fitness clothes. It's a bold move, but just like in fashion, playing with prints can be fun, plus make for an outfit that moves beyond your workout.
Sneakers are also an easy way to inject some summer-ready vibes into your outdoor wardrobe. There are endless options of bold brights, floral or animal print styles that transition seamlessly from the studio to the street, plus liven up a post-workout look of jeans and a T-shirt.
And while outdoors working out or simply enjoying the season, sun protection that's sweat-proof and effective is easy to come by when it's packaged as a portable stick with a sport-ready formula.
While sun block helps beat the heat from the outside, try keeping cool from the inside as well, with a chilled concoction from Pressed Juicery. The delicious juices are as refreshing as they are delicious and make summer snacking lighter and healthier.
From brightening up an active summer wardrobe to finding the right sun protection and cool, edgy sneakers, kicking off summer has never been easier or more stylish.
*If you are interested in any of these items for purchase, please contact our concierge at 818.637.8982.
All items subject to availability.