Everything's Coming Up Roses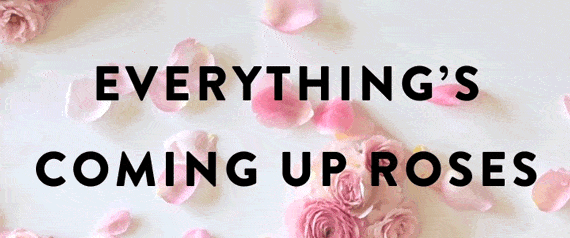 Roses are blooming well beyond the garden this spring with a robust selection of beauty products that are infused, scented and inspired by the intoxicating flower.  And what more appropriate gift to give mom than products that carry out the same scent as her favorite flower or perfectly accompany the bouquet you'll be giving her as well.
Roses are clearly pretty to look at and even lovelier to receive, but there are also plenty of wellness and anti-aging properties possessed by roses that make them so desirable to include as a main ingredient in creams, serums, scents, and face sprays, all benefits mom is sure to appreciate.
"There are thousands of species of roses, and each is unique offering different skin benefits," says Peter Thomas Roth, founder of Peter Thomas Roth skincare. "We use a combination of engineered plant rose stem cells, oils, and extracts that provide a range of benefits including addressing fine lines and wrinkles, moisturization, resurfacing, toning and brightening."
And then there's that smell, which along with the other beneficial properties, makes rose-based beauty products a no brainer for looking gorgeous and also enjoying the process of spraying and applying them.
Case in point: Fresh has a great selection of rose-scented items that are subtle and effective. The Sugar Rose Tinted Lip Treatment is particularly lovely, with a sheer rose-colored tint and a bonus of SPF 15. Create your own rose-themed at-home spa with Jo Malone's cult-favorite, Red Roses Bath Oil, accompanied by the equally popular Diptyque Roses candle. For real rose fans, a layer of REN's Moroccan Rose Otto Ultra-Moisture Body Oil will carry the scent and hydration even further.
Throw some pretty packaging into the mix and your bathroom counter and vanity are singing strong signs of spring with these hydrating and luxurious products that beautify your space as much as your skin and body.
All items are subject to availability