Chrissy Teigen's Makeup Artist Shares How to Achieve Glowing Winter Skin and Glamorous Holiday Looks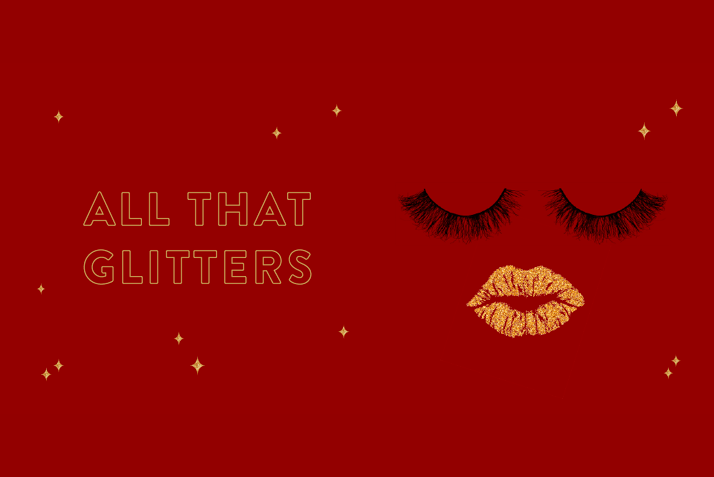 Now that November's under way, it's time to get excited about vamping up your beauty look to suit this festive time of year and the changing weather that comes with it.
From glittering gold to bursts of vibrant red, dramatic hues are always fun to play with when dressing up for holiday parties or even just getting into the spirit of the season on a daily basis.
For achieving that striking once-a-year glow, celebrity makeup artist, Allan Avendaño, who counts Sarah Hyland, Zendaya and Chrissy Teigen as longtime clients, says it's all about hydrated skin, bold lips and sparkly lids. Read on to discover which products you'll need to brave the chill and bring on the glam.
How do you recommend combating dry skin this winter?
Cold weather has the ability to mess with our skin. Number one suggestion is to always stay hydrated internally and externally. Drink lots of water year round, and during the cold months, use richer moisturizers—whether it's for the entire face and body, or just certain spots that need a little extra love.
But, first things first: If you're starting to get dry patches and see your skin looking dull, use a good exfoliating cleanser such as Dr. Brandt's Microdermabrasion Age Defying Exfoliator. After cleansing, I always use a toner to get the face ready for moisture. I love the one-step simplicity of a spray toner such as Murad's Hydrating Toner.
For the face, I love Kate Somerville's Quench Hydrating Face Serum for year-round use. You can use this alone as a moisturizer. But in the winter, it provides a layer that attracts and retains hydration before using a richer moisturizer, such as Kate Somerville's Deep Tissue Repair Cream Peptide K8.
For the body, I'm a loyal Kiehl's Creme De Corps user. It's a rich body lotion that lasts all day, and there's no need to ever reapply.
For that statement-making holiday look, what is your favorite way to go?
Bronze and gold eye shadows; dewy, golden skin; and a rich, bold, matte red or berry lip is my favorite look.
For the eyes, I am obsessed with The Estée Edit Metallishadow Crème. Use Solar Blast and Scarlet Eclipse to bring extra flare to your look. It comes as a cream shadow that you can use as eye shadow, liner, etc., and it makes a killer base for the metallic eye shadow.
For the skin, you have to bring on the glow with Becca Shimmering Skin Perfector in opal, which looks wonderful on most skin tones. If this one isn't right for your skin tone, play around with the other shades.
For the lips, Charlotte Tilbury's matte lipsticks in Red Carpet Red or Glastonberry are two of my absolute favorites!
If someone is running from the office to a holiday event, and has time to amp up just one feature, what should she try and focus on, and what product is best for doing that?
The lip is the easiest. Throw on a red lip to add a festive and sophisticated touch to your look. It's literally the 10-second game changer. Use Charlotte Tilbury's matte lipsticks or Sephora Collection's cream lip stain in Always Red or Blackberry Sorbet for a long-lasting yet lightweight, silky lip. You also can pop on lashes from the Sephora Collection that range from subtle and flirty individuals, to bold and dramatic strips.
As the holiday parties pile up, taking off makeup becomes even more of a chore. Do you have a favorite cleansing product or wipe that easily takes it all off?
Clinique's Take the Day Off is my favorite to use on clients. It literally takes the day off!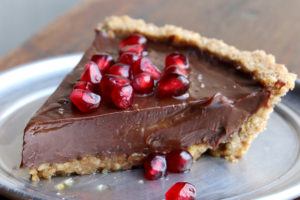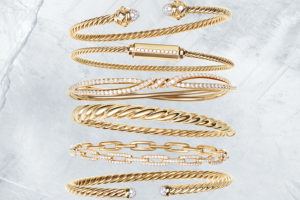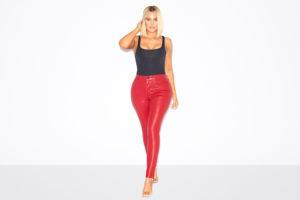 For more magical holiday looks, head over to The Grove, November 4 – 6, for the M·A·C Cosmetics Nutcracker Sweet ballet, showcasing the brand's collection of eccentric new shades from gilded pink to peachy gold. Performances take place Friday (3:30-10 pm), Saturday (2:30-9:30 pm) and Sunday (2-9 pm). To book a VIP appointment for you and a guest, please call M·A·C The Grove at 323.938.6294. The Nutcracker Sweet collection is available at both M·A·C at The Grove and The Americana at Brand.