Bundle Up in the 5 Most Stylish Coat Trends of the Season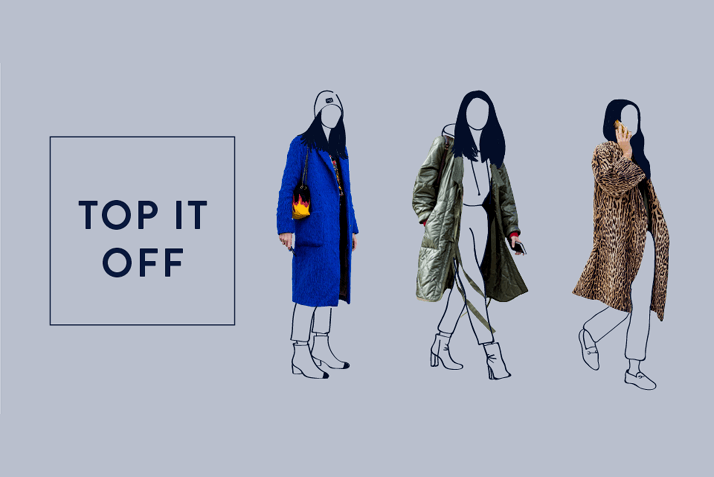 Coats are arguably one of the easiest ways to make an immediate sartorial statement. The fall staple, if chosen wisely, can pull together any look, cloaking all beneath it and adding inflated or angular proportions to even the simplest ensemble.
This season's most popular coat trends are especially exciting to wear because they are bold, fun and classic enough to feel plenty relevant throughout fall and beyond.
Here are five of the most stylish ways to top off an outfit once the temps finally start to dip.
She's With the Band
Marching band details on navy jackets are an integral part of fall's chic uniform.
Dust It Off
Long, lithe and cinched just right, a duster-style coat keeps the silhouette lean with just the right amount of slouch.
Puffer Power
New versions of the sporty puffer were all over the fall runways, and look versatile enough to wear out at night or even over gym clothes.
Go for the Bold
Forget boring black; vivid cobalt blue can be worn as an anything-but-bland neutral alternative.
Animal Instinct
Leopard-print coats are inescapable this season and provide a refreshing break from a bomber or moto jacket, while still keeping the edge factor high.
Swing by The Americana at Brand to shop the latest crop of editor-approved autumn coats at Nordstrom, Barneys New York, Schott NYC, TOPSHOP TOPMAN, Tory Burch, and more.