We've Got Your Back with Our Back-to-School Herschel Supply Co. Backpack & Shopping Spree Giveaway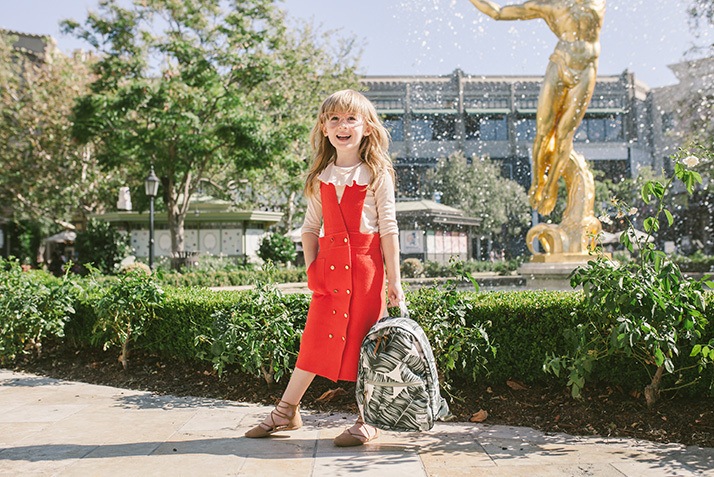 Not feeling quite inspired to jump-start your back-to-school shopping? This giveaway and these expert tips should do it.
It's officially August. In no time, students will go from hitting the beach to hitting the books, embarking on yet another school year filled with hallways and homework. To help ease the back-to-school blues, we've picked the brains of our most style-smart influencer students to show us how to up our A-game when shopping for the classroom.
We gave two Insta-famous students the chance to win The Americana at Brand's Back-to-School Giveaway, complete with a Herschel Supply Co. backpack, today's leader in high-quality backpacks, and a $200 gift card. We asked them to scout The Americana at Brand and hand-select this season's must-haves for $200 and under.
Below, see what made the grade for Coury Combs' (@fancytreehouse) mini-me kindergartener, Goldie, plus singer/model/college student Gab Current (@gabcurrent).
Goldie, Kindergartener, Daughter of Coury Combs (@fancytreehouse):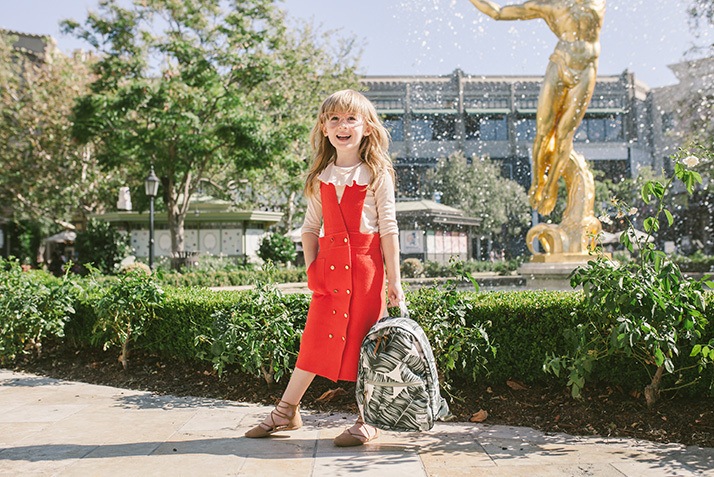 H&M has everything this girl wants for kindergarten. She's obsessed with the sequin shirts that can change color and H&M currently has plenty of them!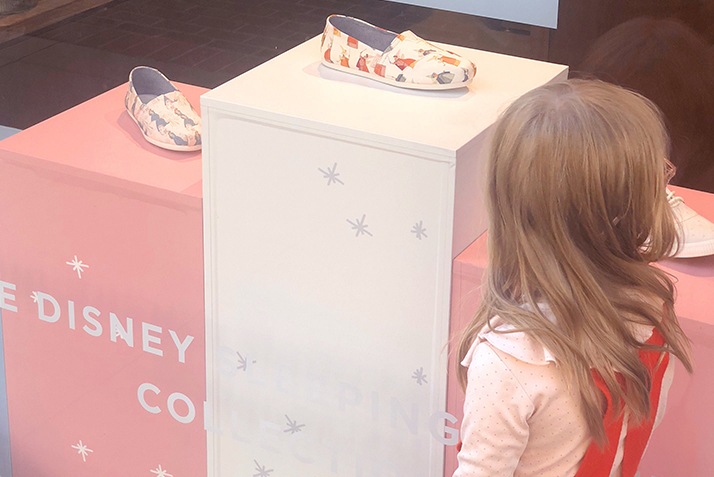 We also stocked up on leggings and denim shorts. Of course, we enjoyed a Pressed Juicery Freeze break because this heat wave is not letting up! We also got a pair of TOMS from the adorable Disney collaboration, and then we were just so tuckered out that we had to hit up Shake Shack for the best cheese fries.
There's no place I'd rather be and no place I'd rather make these precious memories than at The Americana at Brand.
Gab Current (@gabcurrent), Singer/Model/College Student: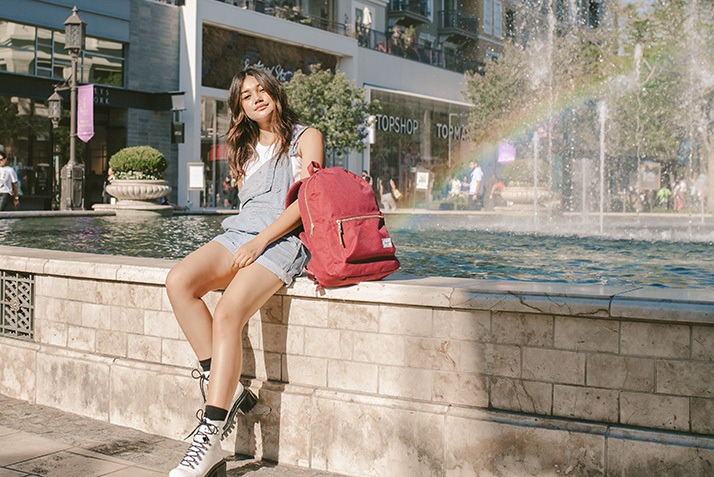 My back-to-school essentials revolve around music, skincare and glitter.
I'm always listening to music, so I wanted to grab a cool pair of headphones to use anywhere and everywhere.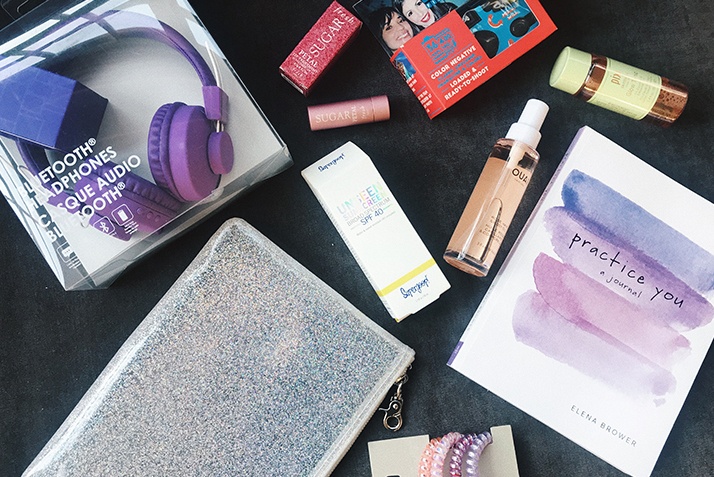 Long days and hectic schedules can be very stressful, so I selected products that are simple, effective, and refreshing. I found a lightweight sunscreen from Supergoop!, a glow tonic to revive the face, and a perfect rose oil for both hair and body. All products can be housed in the spacious glitter bag, just in case touch-ups are required throughout the day.
Lastly, I picked up a disposable camera and a "Practice You" journal for those rare free moments in-between and after class. ​
Take notes, readers: You too could have the chance to win our giveaway and you won't want to miss these A+ selections—all covered by your $200 gift card. Good luck!