7 Ways to Sparkle This Holiday Season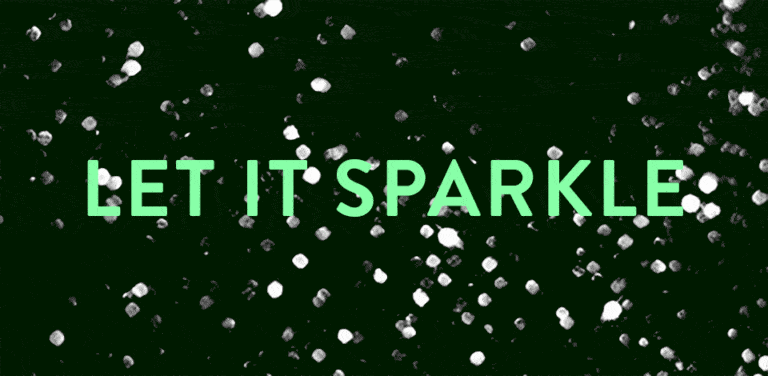 From tinsel garlands to twinkling lights, sparkle is ubiquitous during the holiday season. The same goes for matters of the sartorial kind, when party-ready sequined sleeves and gold lurex threads become the norm rather than the exception.
However, shimmering during the holiday season isn't just about piling on the rhinestones, appliqué and jeweled embellishments; it takes some strategy and a bit of restraint in order to get a balance that reads "tastefully festive."
Here are seven ways to shine right and bright so your look is stylishly reflective of the spirit and beauty of the holidays.
1. Jewelry
Tip: Always a festive touch, bold gold jewelry brings just the right amount of drama. Shinola recently launched a new women's jewelry line that focuses on classic shapes with just the right amount of eye-catching embellishment. Wear these items every day and layer up for the evening.
Tory Burch, Barneys New York, Diane von Furstenberg, J.Crew and Tiffany & Co. all have a wide variety of statement pieces that make sense for the holiday season and beyond.
To bring your gold items into more festive territory, layer in jewel-tone rings and earrings that feature emeralds, rubies and sapphires.
(As shown, clockwise from top left: Shinola Medium Buckle Ring with Diamonds at Shinola at The Grove, $850; Shinola Coin Edge Signet Ring at Shinola at The Grove, $1500; Shinola Lug Ring with Diamonds at Shinola at The Grove, $1500; Nordstrom Jewel Drop Earrings at Nordstrom at The Grove and The Americana at Brand, $39)
2. Black Eyeliner with a Hint of Glitter
Tip: Up your holiday makeup game with sparkle placed strategically toward the inner corners of your eyes. It's a subtle move that will bump up basic daytime makeup to a party-ready face. Sephora Collection makes a black shadow eyeliner that has a fun glitter finish and a texture that's soft enough to smudge for a smoky eye.
For additional shine, M·A·C Cosmetics makes a practically 3D glitter that would pop from the inner corners of the eyes.
(As shown: Sephora Collection Retractable Waterproof Eyeliner in Glitter Black at Sephora at The Grove and The Americana at Brand, $12; MAC Cosmetics 3D Silver Glitter at MAC Cosmetics at The Grove and The Americana at Brand, $22)
3. Jeweled Sunglasses
Tip: From Dolce & Gabbana to Prada, bejeweled sunnies are an easy way to sparkle in Southern California this winter. Try Nordstrom, Diane von Furstenberg, Tory Burch, Barneys New York, and Elizabeth and James for the most dazzling array of jeweled and stylish sunglasses.
4. Rich Fabrics
Tip: Choose a traditionally sparkly textile in a deep, romantic shade in order to shine with a rich intensity.
Elizabeth and James' current collection is packed with sumptuous velvet tops and dresses, plus satin details on blazers for a truly luxe finish. Nordstrom, Anthropologie and J.Crew also are all carrying holiday-ready velvet items, plus plenty of highly textural lace.
If you would rather let your shoes do all the sparkling, Chiara Ferragni (now open near the fountain at The Grove), TOMS and UGG® Australia have embellished footwear, ranging from glitter designs to lace and rhinestone details, respectively.
(As shown from top: Elizabeth and James Ambrose Jacket at Elizabeth and James at The Grove, $425; Chiara Ferragni Flirting Metallic Sequin Point-Toe Flats at Chiara Ferragni Pop Up Shop at The Grove, $465)
5. Monochromatic
Tip: Wear a festive fabric or texture (such as sequins or lace) with a similar or matching shade so that the effect is subtle yet shiny. For example, a black sequin T-shirt or lace blouse looks gorgeous with a classic black skirt or cropped trouser. Punctuate the ensemble with an unexpected glitter flat from Chiara Ferragni's highly coveted shoe line.
(Shown left: Elizabeth and James Wesley Dress at Elizabeth and James at The Grove, $475)
6. Hair Accessories
Tip: Brooches, pins and ornamental hair décor are a festive and unique way to draw attention to the face and mane. Try Barneys New York, Nordstrom and J.Crew for ornate brooches and hair accessories that can be fastened to the side of a chignon or into the back of a half-up, half-down do.
(Shown above: Nordstrom Cara Rhinestone Bow Barrette at Nordstrom at The Grove and The Americana at Brand, $36)
7. The 3:1 Rule
For every three items worn, one should be sparkly and the other two more understated in order to keep you from resembling a Christmas ornament. As mentioned, Chiara Ferragni's shoes and accessories are a stellar style statement and don't need a ton of heavy jewelry to steal the spotlight. If your outfit is already plenty festive, temper with understated classic jewelry from Tiffany and Co. or David Yurman and with practical, neutral footwear.