5 Ways to Edit Your Closet for Fall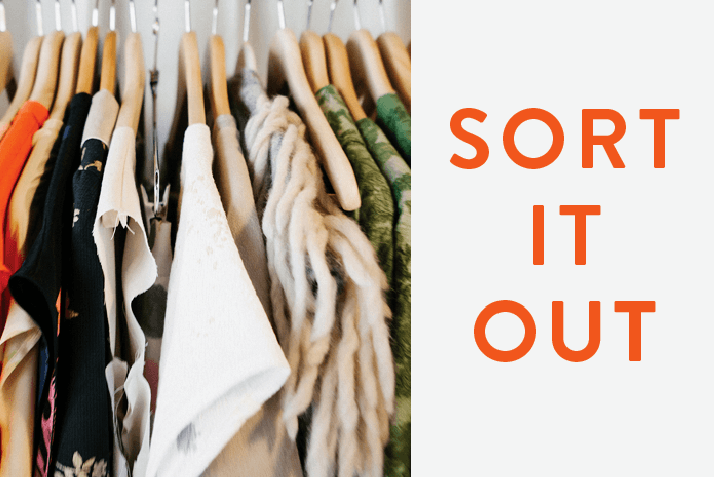 In Southern California, where the weather can remain scorching well into September, it may be hard to get excited about cooler weather and the chic wardrobe that comes along with it.
But, rest assured, jacket weather will be here before we know it. Soon, knit sweaters will move to the front of the wardrobe rotation and ankle boots will begin replacing the tasseled sandals that saw us through summer.
To prep and edit your closet effectively, consider these five tips and tricks for creating an efficient working wardrobe this fall.
A daily uniform is not as monotonous as it sounds. It simply means recognizing your go-to styles for work, weekends and going out. Once those basic silhouettes and pieces are identified, you will have an easier time getting dressed day to day, especially during a harried morning.
Whether it's a suit, jeans and a nice blouse, or a more fashion-forward ensemble, establish what is going to be appropriate for your daily environment throughout the changing season. Make tops such as long-sleeved button-downs, lightweight sweaters and wool suiting the focus of your closet so that such essentials are visible and easily accessible.
Many of the heavier items you rely on for fall and winter may have gotten a bit musty over the last few months. Whether they have pilled fabric or a distinguishable mothball scent, heavy sweaters, coats, scarves and hats may need to take a trip to the dry cleaner. That way, they'll be ready to go as soon as the temperatures start to dip.
Identify the pieces that make sense splurging on this season. If you rely on a functional yet chic workbag to tote around daily, consider making this an investment piece. The same goes for your clothing. Make the timeless pieces teeter toward the higher end, while purchasing trendy items (namely a bomber jacket, a cape jacket, body suits or metallic items) at favorite street-style stops like TOPSHOP TOPMAN and XXI Forever, where trends are rampant and the quality still holds up.
Making room for heavier pieces may require boxing and shelving those lightweight rompers, denim shorts, off-the-shoulder blouses and mini dresses. Consider buying a few airtight containers to store hot-weather gear. Just be sure to label the boxes' contents so that if you travel somewhere warm or L.A. has an all-too-common heat wave, you can easily grab those sandals and dresses.
Ankle boots (both heeled and flat) are the perfect transitional footwear. Wear them with kicky dresses while the weather is still warm; then, throw them on with jeans, a sweater and coat once fall really settles in. Stack heels are still really on trend with all footwear, but particularly with boots. Lace-up boots also feel very current and add a slightly casual touch to your look, making them more versatile for work and play.​