Gucci
This iconic Italian luxury brand that has become synonymous with style, sophistication, and timeless elegance. Founded in Florence in 1921, Gucci is celebrated for its distinctive designs, impeccable craftsmanship, and innovative approach to fashion. From its coveted handbags and shoes to its ready-to-wear collections and accessories, Gucci offers a range of products that exude a unique blend of luxury, creativity, and contemporary allure. With its bold patterns, striking details, and signature double-G logo, Gucci continues to be a global fashion powerhouse, setting trends and captivating fashion enthusiasts around the world. The House continues to redefine while celebrating the creativity, Italian craftsmanship and innovation at the core of its values. Visit Gucci at The Americana at Brand for a selection of fashion, leather goods, jewelry, and eyewear.
Directory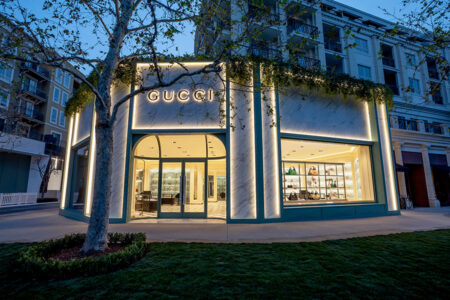 You May Also Like
Get inspired by everything The Americana at Brand has to offer. Explore gift guides, top dining recommendations, local experiences and more.
All the flavors you love are being served fresh with safe and delicious outdoor dining, delivery and carry-out. Join us daily for breakfast, lunch, dinner or drinks.