Sprinkles Cupcakes, Ice Cream and Cookies
Delivery and carry-out orders available!
Select from Sprinkle's Cupcakes, Ice Cream and Cookies' delicious offerings, featuring the full menu while supplies last. Orders can be placed by phone or through Sprinkles.com for in-person pickup or delivery. Additional delivery options include DoorDash, Postmates, Uber Eats, Grubhub, and Caviar.
Known for its mouth-watering treats and long lines of devoted fans ranging from Hollywood stars to serious epicureans, this location also offers Sprinkles Ice Cream, Sprinkles Cookies and the Sprinkles Cupcake ATM to those looking to soothe their sweet tooth.
Hours
Monday – Sunday: 10 am – 6 pm
Menu
Directory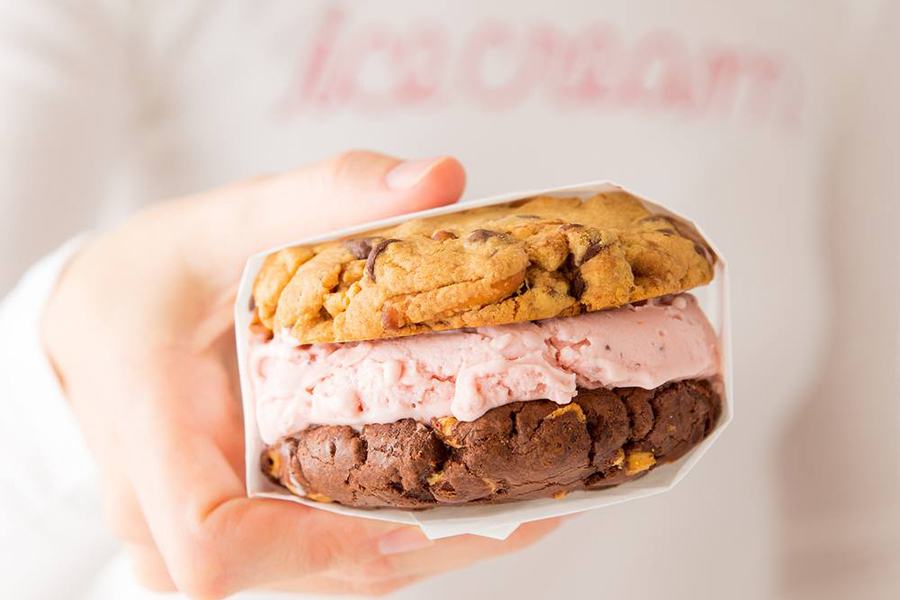 You May Also Like
With a range of stylish boutiques and popular global brands, The Americana at Brand is one of L.A.'s favorite shopping destinations.
Dine al fresco while overlooking the dancing fountain, enjoy tapas at a cozy wine bar, or choose from a number of fast-casual eateries, all guaranteed to satisfy your appetite.