Potato Corner
The world's best flavored French fries and so much more, including golden hash browns, baked potatoes, sweet potato fries, and lightly breaded chicken tenders. With a simple yet brilliant concept, Potato Corner offers freshly fried, crispy fries that are seasoned with a variety of mouthwatering flavors like cheese, barbecue, and sour cream and onion. Whether you prefer your fries with a savory twist or a spicy kick, Potato Corner is the go-to destination for satisfying your craving for flavorful and satisfying snack food.
Directory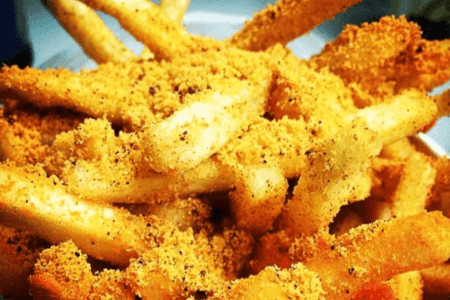 You May Also Like
With a range of stylish boutiques and popular global brands, The Americana at Brand is one of L.A.'s favorite shopping destinations.
Dine al fresco while overlooking the dancing fountain, enjoy tapas at a cozy wine bar, or choose from a number of fast-casual eateries, all guaranteed to satisfy your appetite.