Forward
Forward prioritizes your well-being by offering a comprehensive range of medical services designed to meet your unique needs. Forward's team of highly skilled doctors specializes in various fields, including primary care, preventive medicine, women's health, and chronic disease management. With their extensive knowledge and experience, you can trust that you're in the best hands for your health concerns.Control the future of your health with a new kind of doctor's office. Forward combines world-class doctors with advanced medical technology, including genetics, cancer screening, and wellness tracking.  Whether you're seeking preventive care, ongoing treatment, or guidance for a specific health issue, Forward is here to support you every step of the way. Discover a healthcare experience like no other, where doctors are dedicated to your long-term well-being.
Directory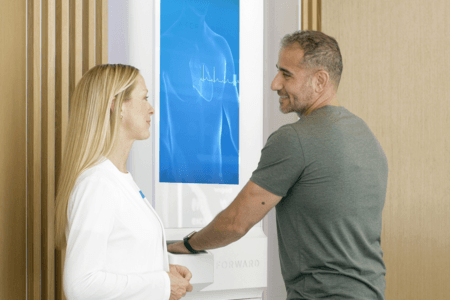 You May Also Like
Get inspired by everything The Americana at Brand has to offer. Explore gift guides, top dining recommendations, local experiences and more.
All the flavors you love are being served fresh with safe and delicious outdoor dining, delivery and carry-out. Join us daily for breakfast, lunch, dinner or drinks.