Pressed Juicery
Delivery and carry-out orders available!
Select from Pressed Juicery's delicious offerings, featuring the full menu while supplies last. Orders can be placed through pressedjuicery.com and are available for in-person pickup and delivery. Delivery is also available via DoorDash, Postmates and Grubhub.
Pressed Juicery is California's premier cold-pressed juice company. With 33 cold-pressed juice flavors and 6 different flavors of their brand-new soft-serve, Freeze, all of its products are vegan- and gluten-free, and made from 100% fruits, nuts and veggies.
Hours
Monday – Sunday: 9 am – 7 pm
Menu
Directory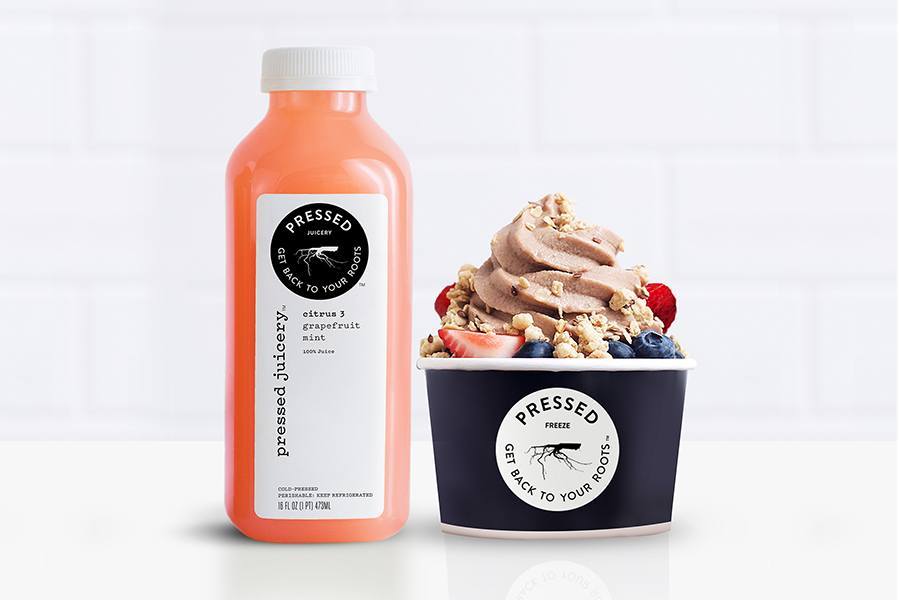 You May Also Like
With a range of stylish boutiques and popular global brands, The Americana at Brand is one of L.A.'s favorite shopping destinations.
Dine al fresco while overlooking the dancing fountain, enjoy tapas at a cozy wine bar, or choose from a number of fast-casual eateries, all guaranteed to satisfy your appetite.