Tokyo Hot Chicken
A pop-up inside Bourbon Steak Los Angeles.
From award-winning Chef Michael Mina and the MINA Group comes a deliciously new concept that combines the best of two worlds: classic American fried chicken and Japanese-inspired ingredients.
Dive into a menu of bold flavors that will have you craving more, including buckets of signature chicken, handheld togarashi chicken snackers and chicken tenders. Be sure to dip your order into all the tasty sauces like Chukka Tare (soy, sesame, chili), Yum Yum Sauce (kewpie, furikake), Yuzu Koshu Honey, Match Sea Salt and Tokyo Secret Hot Sauce (sweet chili, yuzu).
Must-try sides include the Furikake French Fries, Togarashi 'Parker' Rolls, Wasabi Mashed Potatoes, Red Miso Corn and Marinated Cucumbers & Watermelon.
Menu
Directory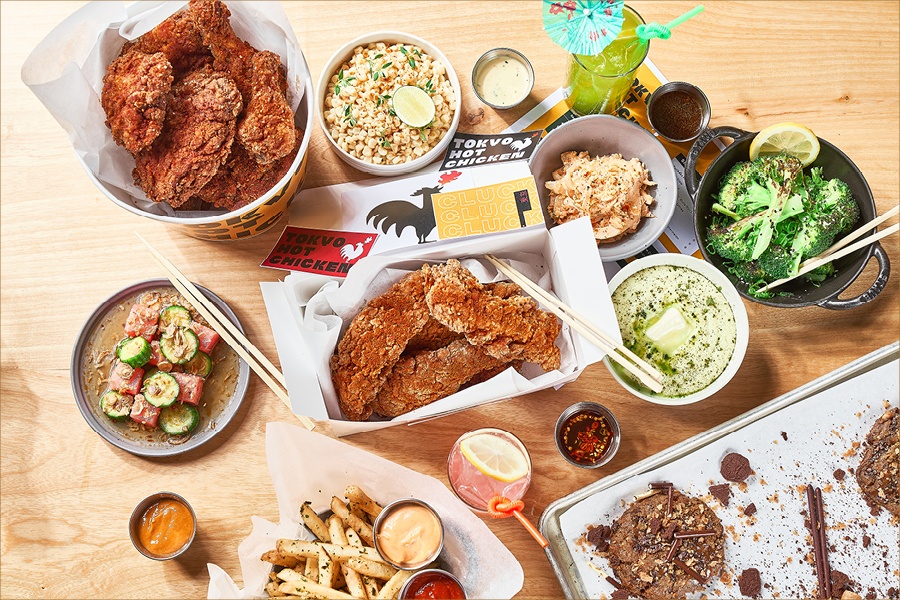 You May Also Like
With a range of stylish boutiques and popular global brands, The Americana at Brand is one of L.A.'s favorite shopping destinations.
Dine al fresco while overlooking the dancing fountain, enjoy tapas at a cozy wine bar, or choose from a number of fast-casual eateries, all guaranteed to satisfy your appetite.